the DAVE ANNIS

BONDAGE ART GALLERY




Click image above to view full size illustration.




MAKE A BOOKMARK NOW
G

raphic

R

ope

B

ondage

A

rtwork
Hardcore, softcore and humorous bondage illustrations by a rope bondage expert...


DAVE ANNIS


Click on the thumbnail images below to view each full size illustration.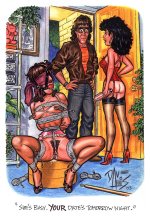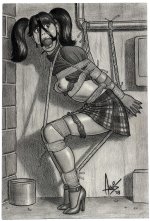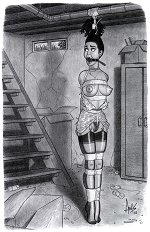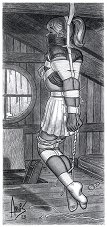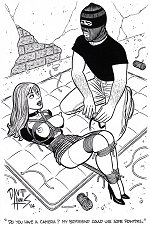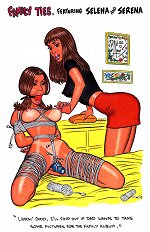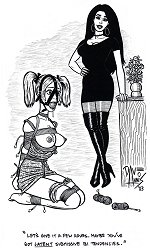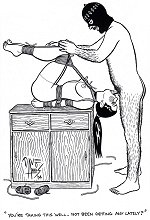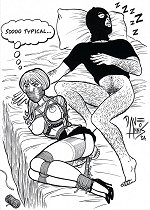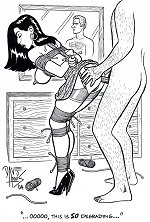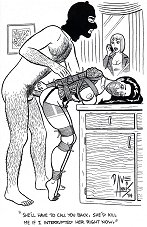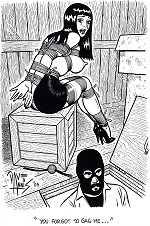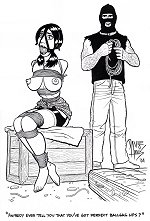 MAKE A BOOKMARK NOW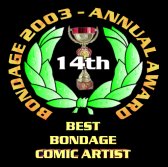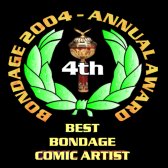 S

igny

A

wards
As this site opened in 2003, Dave was awarded the 14th place Signy Award in the category of "Best Bondage Comic Artist." Not bad for just getting started. In 2004, he was awarded 4th place. Way to go Dave!
Disclaimer -
The intent of this website is not to encourage or condone the unlawful imprisonment or abuse of women but rather to suggest fantasy scenarios that may help to inspire the imaginations of kinky ladies who find excitement and satisfaction in strict physical restraint.

The bondage techniques and positions featured in the illustrations on this website are extreme examples of the art of rope "rigging" and should not be imitated on living subjects.
A

NNIS

R

OPE

B

ONDAGE

- R

ope

B

ound

B

abes

. . .


IF YOU'D LIKE TO SEE ANNIS' HARDCORE BONDAGE STYLE ON REAL GIRLS, CHECK OUT HIS OTHER WEBSITE.


This is an advertisement for a different Dave Annis Website.
LINKS
This site shares links with the following sites so that more bondage fans may enjoy Annis' work.




When leaving this Web site, please use the EXIT BUTTON below, to help raise our rating on Bondage Topsites.



MAKE A BOOKMARK NOW